Days Out
Days Out on The Llŷn Peninsula
Coast and countryside of the Lleyn.
From the beautiful views from the top of Mynydd Rhiw and Garn Fadryn the peninsula stretches out into the sea in every direction. There are so many beaches and coves to explore from the beautiful picture postcard Porthdinllaen, with its busy little put the Ty Coch, now rated as the third best beach bar in the world, to the popular tourist hotspot of Abersoch. There is so much to see and do. You can now surf, sail, windsurf, cycle, walk or ride all within a short drive, visit art gallerys, wander around the million pound marina at Pwllheli or climb into the archaeological ruins of Iron Age fortresses in the hills above Pistyll and Lithfaen. There really is something for everyone on this unspoilt idyll that is the Llyn Peninsula.
Spend the day in Criccieth.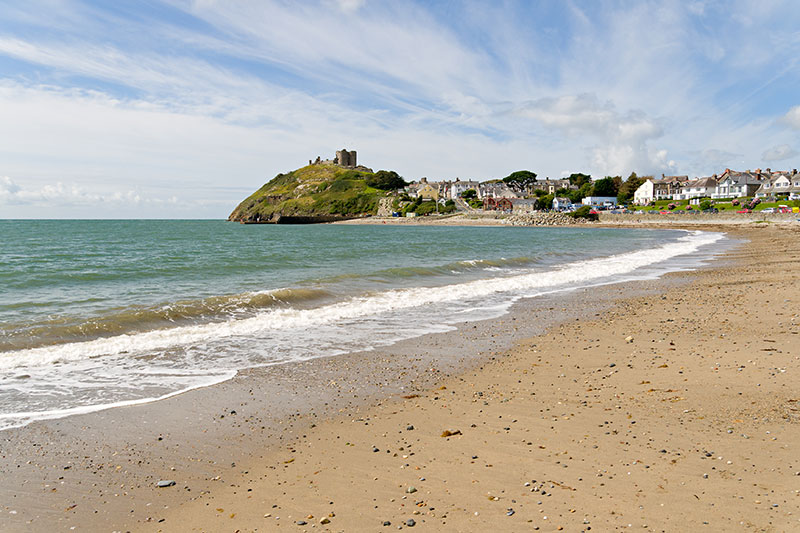 There is lots to see and do. Little quaint shops offering antique jewellery, crystals workshops or artwork by local artists. There is a thriving sale room here which is wonderful to spend a morning browsing round. Lots of independent shops and cafes all worthy of a visit. Or call at the wonderful Cadwaladwrs ice cream and coffee shop, situated just below the Castle. Criccieth Castle's convoluted history, part Welsh, part Edwardian, gives it a character rare amongst the castles of Wales. Its romantic ruins have attracted artists like JMW Turner, who used the castle as a backdrop for his famous painting of storm-wrecked mariners. Attractions nearby include : excellent Golf Courses in Gwynedd ; the nearby hills of Snowdonia offer some of the best Mountain Bike Trails in the United Kingdom ; for walkers the hills of Snowdonia are close by ; pony trekking is available nearby ; white water rafting is available in Tryweryn near Bala ; sailing, sea kayaks and canoeing are popular water sports on Criccieth beaches; rock pooling and crabbing is popular with "children" of all ages on Criccieth east beach; angling from the rocky headlands or fishing from the sea shore are popular on Criccieth beaches ; Fish and Chips in Castle Street ; "world famous" ice cream ; a four mile walk to the wildlife wonders of the beautiful Glaslyn Estuary.
Stroll around Porthmadog
Porthmadog is a bustling town, full of individual shops and places to eat. It has a strong and proud heritage, culture and community. The Welsh language is a key part of its identity, commonly spoken here and its people are particularly warm and friendly. Our favourite independent shop is found here - Kerfoots, a mecca for all those kitchen gadgets you never knew you couldn't live without…. The shop has a wonderful coffee shop on the second floor, and a large array of distinctive products not sold in the majority of high street shops. The marina and harbour is a short walk up the High Street, and is perfect for whiling away a couple of hours watching the yachts mooring up and coming and going. There are a number of larger shops such as Tesco, Lidl and Aldi. Not just renowned for shopping though as Porthmadog boasts some lovely walks, around the coast to Morfa Bychan and Borth y Gest. The latter is simply beautiful. Situated on a curving bay one mile South of Porthmadog it is a gorgeous place to visit and well worth seeing. The quiet and sheltered village is situated at on the edge of the River Glaslyn on the final stretch of its meandering journey from mountain to sea. Borth- y-Gest is reached by a scenic wooded road from Porthmadog overlooked by the soaring crags of Moel-y-Gest. Neat rows of Victorian houses huddle together in a shallow bowl which sweeps down to the sheltered bay where the small boats are moored. The shore can be somewhat muddy, but a short walk over the western headland leads to attractive sandy coves.
Explore Caernarfon
Caernarfon is a busy market town, a popular tourist centre, the county town for Gwynedd and a major local commercial and administrative centre It has also been designated a World Heritage Site. Most prominent in its skyline is Caernarfon Castle — possibly the most famous castle in Wales. In 1969, the castle gained worldwide recognition as the setting for the Investiture of the Prince of Wales. Caernarfon is also a well placed hub for visiting the whole of North Wales, including the Isle of Anglesey, Snowdonia and the popular North Wales coastal resorts. Available nearby is Caernarfon Airport where you can take pleasure flights over the Snowdonia mountain range, or along the coastline of the Llyn peninsula to Bardsey Island.
Snowdonia and the surrounding mountain villages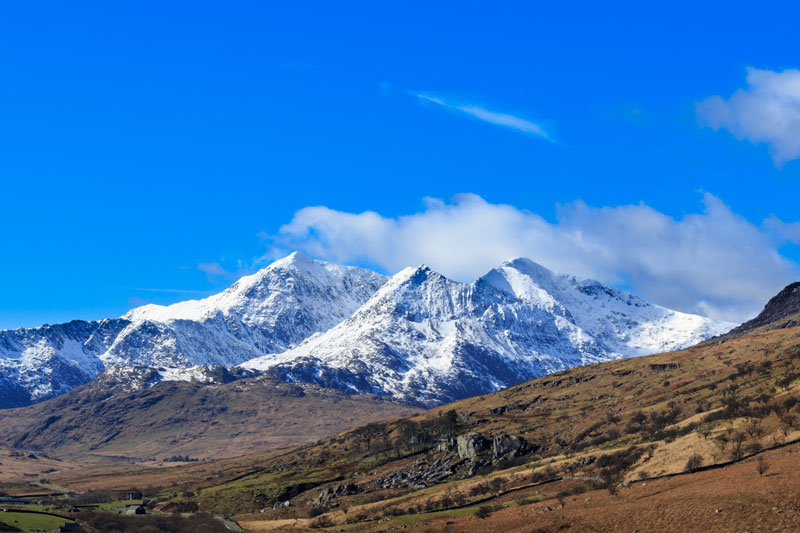 Nowhere else in Britain will you find such variety, in such a compact area, as you will in Snowdonia - or Eryri as it is known in Welsh. There are many places to stay, and things to do in Snowdonia, so come and enjoy...Mountains • Beaches • Moorland • Steam Railways • Forests • Lakes • Valleys • Castles • Celtic Culture...
Really the list is endless of places to visit, we haven't even begun to think about Anglesey or Llandudno or the hills of Abergwngregyn…. So much to do and so many places to see.